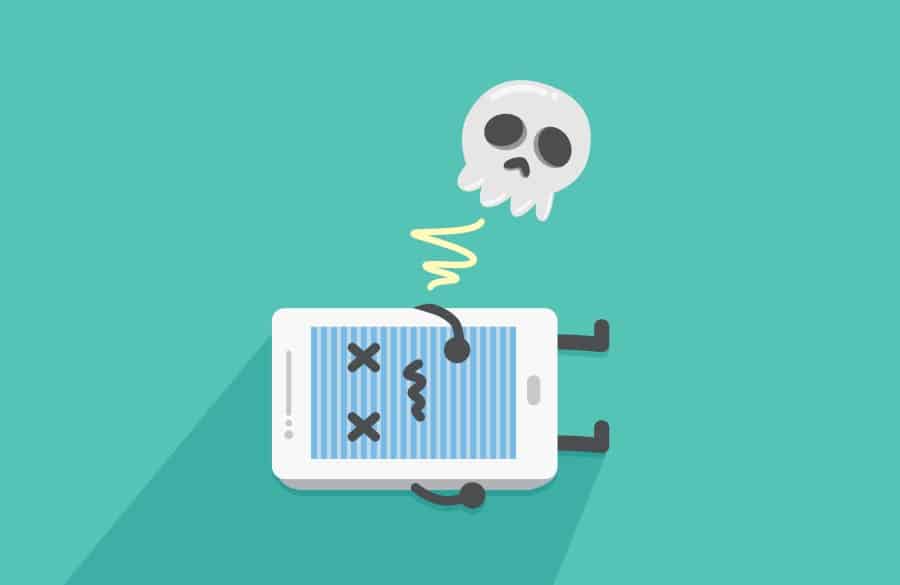 Just a couple of years ago, mobile apps were one of the strongest strategies for businesses. Users would download and use mobile apps on a regular basis. However, things have shifted drastically. Users are less and less attracted to the concept of getting a new app for every single task. That includes me as well.
Such a scenario is sure to cause a big commotion in business strategies. Many product designers are already asking the question: is the mobile app market still relevant? Is the market dying?
Mobile apps are still being used on a regular basis, but there are few new downloads each month. The statistics show that it is the big companies who get the most downloads, while new apps made by small companies or individuals often get lost in the app jungle. However, the app marked we see today is evolving in new directions.
In this article will try to give you an insight into the current situations and share a couple of ideas for the future.
What the statistics tell us
The major app stores include the Apple App Store and Google Play Store. According to Statista, Google Play had about 2.8 million apps and Apple Store had about 2.2 million as of March 2017. That's a pretty big number! In fact, more and more apps are being added on a regular basis. According to the research from App Annie, the number of apps grew by 60% globally with 30% more user time. The thing is, these numbers don't show any sign of the market decaying. But the truth is, only a tiny fraction of the apps are capable of gaining traction. Most apps become dead weight.
Here is more insight information that clearly indicates that the new app boom ended a while ago.
An average American now downloads near to zero apps per month.
Around 60% of all the apps in the Google Play Store were never downloaded.
On the users' end, 80% of them fails to become a loyal, active user of that app. In cases, the downloaded apps are never opened again.
According to a Compuware study, 80-90% of the newly installed apps are uninstalled after their first use.
Another study from comScore suggests that on average, users tend to spend 50% of their time in the most-used apps while 80% of it includes the top 3 ones.
With all these pieces of information, it's easy to assume the current market of apps. Even a Gartner finding suggests that by the end of 2019, 20% of brands in the market will drop support for their native apps.
Common Problems Facing Mobile apps
The market will always be growing more and more competitive. So, what exactly caused the slow downfall of the app industry? Why do app devs keep on developing new apps where there's a very little chance of success? Why consumers hesitate to try out new apps?
Anyway, the change doesn't look eminent; not yet. Here are a few top reasons behind the breakdown of the app industry.
Cluttered app store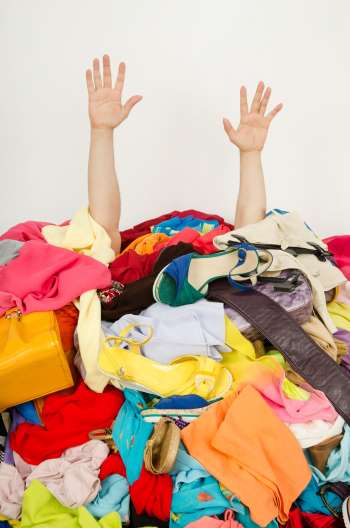 Today, all the app stores hold 2-3 million or more apps. The management of app categories is causing a major problem. Apps of the same niche cluster the app store, making it difficult for new apps to stand out. Possibly the biggest factor is the overwhelming available options makes things more challenging for the users.
Doesn't matter how much options are available, people always tend to stick with their favorite ones. It's not a surprise that apps like Facebook, YouTube, Twitter, Snapchat, Instagram, Uber, etc. dominate the ranking of the most download apps and most used apps among the million others.
Lack of quality
The internet users are now choosy what app they decide to grab. The fact is, if users don't like the app, they don't hesitate to uninstall it right away. According to recent surveys, customers find about 44% defects in a mobile app where 77% tend to uninstall it right away if the experience wasn't satisfactory.
If you've ever researched about app development, you know the effort required for creating a successful app. It requires constant research, implementing the ideas and testing. Due to the nature of the market, devs are always in a hurry for launching the products. As a result, they skip a few fundamental steps, hampering the quality of the software.
As we've already outlined, the app industry is seriously competitive. In order to survive in the harsh condition, the devs must focus more on quality, not the quantity.
Limited financial success
While apps are successful strategies for earning brand recognition and awareness, most of the devs don't find enough financial success through their apps. As stated above, only a little percentage of all the apps grab the biggest chunk of the total revenue the market makes. The chance for newcomers remains EXTREMELY dim.
Consumer's preference for free apps
It's reasonable for the devs to charge for a reasonable fee from users for increasing their revenue threshold. Unfortunately, consumers expect to respond more to free apps. For example, smartphone owners don't even bother looking at apps that charge even $1 (let alone more)! As of 2017, the Google Play Store contains about 92% of free apps. In the year 2018, we also saw a majority of the low-price apps converted to freebies.
This trend is definitely not welcoming for app devs as they'll hesitate to venture into an industry that offers literally zero potential profit for the investment.
Advanced websites take over apps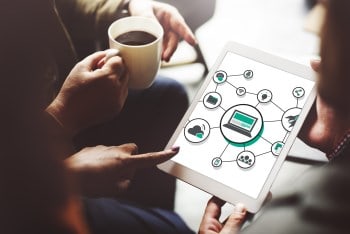 Websites are evolving. That's the nature of the web. New techs will come and take over the land while old, outdated techs will be thrown away. Of course, there are some exceptions. The more advanced websites are now competing directly with the app market.
With the introduction of advanced HTML5 websites powered by mobile-responsive designs, exclusive features, and clever JavaScript coding, time and effort are significantly lower than developing an equivalent mobile app.
This solution is more lucrative to many businesses. For example, you can check out popular sites like Imgur, About.com, Udemy, etc. These sites are doing INCREDIBLE businesses through the web and web-only! Turns out, advanced websites can offer more versatility and exceptional user experience for everyone.
There's literally no need to grab a specialized mobile app for the job. With less resource and effort requirements, such advanced websites are truly a win-win for both the businesses and developers.
From the aforementioned scenarios, it's clear that the situation of the app industry isn't so good. However, there are still opportunities that devs can take advantage of. For example, devs can integrate the existing apps with bots, IoT devices, and virtual assistants like Apple's iPod and Amazon's Echo, etc.
Interestingly, the app industry is also generating more revenue than before! In the coming years, it's expected that the revenue will increase up to $200 billion in the upcoming years. Moreover, the success of any app is not easily predictable. It seems like apps with high-quality and spam-free like AirG, Bubble Ball, etc. can ensure longer shelf life.
Mobile apps aren't dead – they're evolving
Apps are becoming more and more expensive to create and promote. After grabbing all the info, you might assume that the market is going to fail. But in reality, that's not the right way of stating the situation. According to behavior analysis and statistics, the market is shifting towards a new landscape. Apps are evolving and the trend will continue until we reach a completely different perspective. In fact, we're already on the brink of the new definition of what an "app" is.
For preparing for the change, it's important for us to be familiar with the latest app trends. Let's check out the 2 key techs that are already making significant impacts on the mobile industry and shaping the future.
Progressive web Apps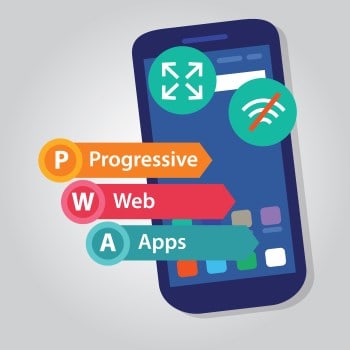 It's quite possible that the future is going to be browsers, not native apps. More than half of all the internet traffics now come from mobile apps. That's why it's quite logical to put users into their preferred environment rather than creating a separate space for them.
Interestingly, web apps aren't anything new to us. In fact, they were always there. However, they were a bad alternative compared to the native apps.
Previously, web apps had reduced performance and lacked proper control over the device. Thanks to the continuous development of the field, things have changed dramatically.
Now, we have a new tech called Progressive Web. It allows devs to create more efficient products while reducing the cost and effort. The progress is getting to the point that it'll become almost impossible to distinguish a native app from a progressive web app. For now, the platform is targeting the major platforms: Android and iOS.
Just like the native apps, progressive apps will have their own icons at the home screen. No need to type the web address in the browser's URL bar.
In comparison with native apps, PWAs have a few advantages.
There's no need for installing them. These apps don't use any huge chunk of storage space while running smoothly. It's extremely beneficial for the market as it can deliver quality service to users with a slow internet connection and/or lower storage space. That's why for businesses, PWA is the way to go.
Search engines can easily find web apps. This allows the apps to reach more people than the traditional ways.
Keeping the app up-to-date is quite important. In the case of native apps, this process would require a hefty amount of investment of time, money and brain power. Rolling out the update is another painful process. Moreover, it's completely up to the user whether they want to install the update or not. PWAs can directly be updated from the server. No need to wait for the users to download the update locally. They can directly enjoy the newest version of the web service anytime, anywhere.
Consistency is a major factor in the app industry. For example, devs would have to design different apps for different platforms (iOS, Android and others). However, PWAs need to be built only once. The service will be free of platform boundary. This feature dramatically reduces the inconsistency of platform-dependent development. Designers will also have more time working on a single product and improve its quality instead of working for each platform.
Today, we all demand to have a seamless experience on all the platforms. For example, you may often find yourself to start the session in one device and later, switching to another. Traditional apps would require intensive tech implementations to make the process smooth. Now, the PWA can offer a similar feature to everyone at less the effort.
For example, think of yourself shopping online while you're riding a train home. Then, you switch to your desktop to complete the marketing. With a PWA, users won't have to face any negative experience when making the transition.
PWAs can work offline.
It's possible to build PWAs to behave exactly like native apps. There are a number of frameworks out there, for example, Firebase, Ionic, and Polymer, etc. These frameworks target to offer identical native-like experience on the browser! They can also deliver performance and push notifications.
Thanks to the continuous development, PWAs are now able to offer better hardware access and features that were previously unavailable. Now, devs can integrate accelerometer, gyroscope, NFC and almost everything else into a PWA!
A number of big companies are now experimenting with PWAs. The results are impressive! For example, AliExpress is a major online business powered by PWA.
PWA holds the potential for more. In 2016, it was mobile games that generated about 75% of the iOS App Store and 90% of Google Play Store revenue. PWAs are also powerful enough to handle 3D games. Modern web techs like WebGL (hardware-accelerated graphics) allows devs to create close-to-native performance apps! One prime example can be Polycraft – a 3D tower defense game. It's a full-fledge PWA.
While it's true that PWAs will never replace native apps entirely, the number of PWAs will increase in the upcoming years. More and more businesses are coming to the realization that they don't need native apps that users will use just once.
Conclusion
So, if anyone still claims that "the age of the app is over", don't listen to them. At all. The app business isn't dying. In fact, it's evolving and maturing. It's mandatory to find out new and better ways of keeping the users engaged. That's why if you're planning on creating a new native app, think again.
Instead of creating a native app, the focus should on new platforms and techs like Progressive Web Apps. The app industry is a massive force and it's very unlikely that the industry will crumble anytime soon. However, just like the dinosaurs disappeared within the blink of an eye, we have no other option than evolving with time. Ascend to the next level of the industry and make your mark.
Enjoy!